For more information on MK Battery.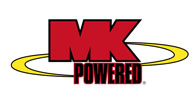 A subsidiary of East Penn Manufacturing Co., Inc.

Wheelchair, EV and Cable TV batteries designed for demanding applications.

MK Battery carries a complete line of sealed-lead acid batteries for applications such as Wheelchair, Cable TV and Alarm Systems from 1 AH and up.
Please contact us for additional information.