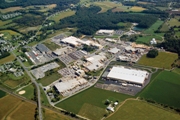 People
Our employees have always been at the heart of what makes this company special. A team of dedicated professionals, East Penn has the most skilled and highly trained employees in the world. The company's workforce is made up of people who have a deep sense of pride. They are committed to producing the absolute highest quality products.
East Penn has always recognized and appreciated employees as its most valued resource. In fact, East Penn has been honored as one of the Best Places to Work in Pennsylvania and continues to receive other awards recognizing the company's commitment to its employees. This mutual relationship between employer and employee has enabled East Penn to be one of the industry leaders in producing the highest quality products and delivering superior customer service to help it grow. In fact, whenever customers visit the company's facilities, they are always complimentary of the dedication and positive attitude of the employees.
Employee commitment is also evident in the long-term loyalty of all employees. Many of the company's employees have two or even three generations of family who have worked at East Penn including Uncles, Aunts, Children and Grandparents. East Penn has always been a company that is dedicated to the family. That's why many of those who work here genuinely feel like they are part of a bigger family...the East Penn family.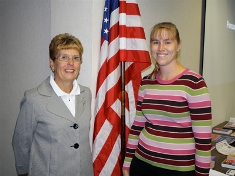 The United Way campaign at East Penn is truly a team effort with the United Way committee and three Loaned Campaign Specialists, Deb Michael, Stephanie Henn, and Ramon Reyes (not pictured) working tirelessly to update employees on supporting the local community with their traditionally overwhelming generous support.
Our Loaned Campaign Specialists and those on the United Way committee are just another example out of the many caring and dedicated employees who help make East Penn a family of outstanding individuals.