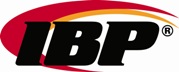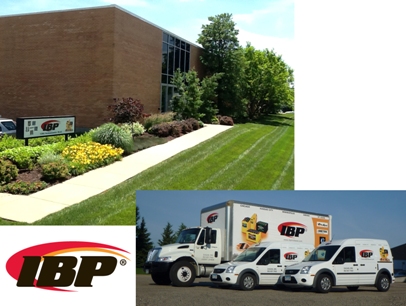 HISTORY
Industrial Battery Products, Inc. "IBP" started in the industrial battery/charger business on August 1, 1977. Our humble beginnings included a small sales/service center in St. Louis, MO with our servicing territory covering eastern Missouri and southern Illinois.
Since 1977 we have grown to be one of the largest Deka representatives in North America. In February 1998 we expanded westward to open a branch in the Kansas City area covering Western Missouri and most of Kansas. In November 2003 we grew again and opened a branch in the Omaha, Nebraska area. Our Omaha branch covers Western Iowa and most of Nebraska. Always looking for expansion opportunities we acquired the Deka representative in Chicago and opened a branch in 2005 covering the Chicago metro area. Our most recent expansion in 2012 has been to open a full service branch in the Minneapolis/St Paul, MN market. Our Minneapolis branch services much of Minnesota, Western Wisconsin, South Dakota, North Dakota, Eastern Montana and Wyoming. In total we service parts of twelve states in the Midwest.
WHAT MAKES IBP DIFFERENT FROM THE COMPETITION?
IBP now has seventy-five employees with years of battery/charger experience. We have been fortunate to retain our most talented personnel, several with 30 plus years and many more with 20 plus years, with our organization. We have several unique sales/service programs that allow IBP to stand above competitors. A sampling of our programs include, but is not limited to, the following:
Total Support Guarantee "TSG"
Power Care
Annual Battery/Charger Surveys, with safety and environmental checkups
Planned Maintenance Programs
Fully Assured Scrap Pickup and Recycling
Parts and Service Support for all brands of batteries and chargers
Battery Room Layouts, Installs and Maintenance
Opportunity and Fast Charge Surveys, with sales, installs and maintenance
We look forward to showing the material handling market what a powerful combination Deka and IBP represent in "Serving the Midwest".
WHY SHOULD A CUSTOMER CONSIDER THE DEKA BRAND BATTERY?
Deka's Motive Power batteries have long been considered, by industry insiders, to be the hardiest battery available to the Material Handling Industry. They recognize that the Deka battery provides the longest useful life while also handling the harshest environments.
Why is this so?
East Penn's manufacturing process is second to none. From its raw materials testing, to its computer integrated controls throughout the manufacturing process to their exclusive Individual Plate Formation "IPF", the batteries are built to the highest quality standards. The proof as they say is in the pudding. The Deka battery's warranty rate is by far the lowest in the industry. Since the Deka battery provides 20 to 50% longer useful life the total cost of ownership makes it the most economical option as well. East Penn's commitment to the environment with its lead smelter and refinery is a model for the industry, recycling virtually 100% of every used lead acid battery it processes, thus eliminating a customer's "Cradle to Grave" responsibilities.
Lastly, East Penn has built the finest nationwide dealer service organization to support the ongoing battery maintenance needs of its customers. IBP is extremely proud to represent Deka, hands down, the finest motive battery available anywhere worldwide.
LOCATIONS AND CONTACT INFORMATION:
www.ibpmidwest.com
Toll Free Number 1-888-813-5636
Corporate Office:
1250 Ambassador Blvd.
St. Louis, MO 63132
Phone: (314) 473-2200
President & CEO: Richard Huber
Executive V.P.: Tony Amato






Minneapolis Branch:
915 Blue Gentian Road, Suite 700
Eagan, MN 55121
Phone: (952) 657-7563
Sales Manager: Brian McDonnell
Service Manager: Tim Heaner
Serving Minnesota, Western Wisconsin, North Dakota, South Dakota, Eastern Wyoming, Eastern Montana


Chicago Branch:
#1 Territorial Court, Suite C
Bolingbrook, IL 60440
Phone: (630) 243-4828
Sales Manager: Tom Skul
Service Manager: Larry Pottorff
Serving the greater Chicago, Illinois area including Indiana







Omaha Branch:
12115 Centennial Road, Suite 101
La Vista, NE 68138
Phone: (402) 932-9035
Sales Manager: Tony Amato
Service Manager: Randy Owens
Serving Nebraska and Western Iowa


Kansas City Branch:
5360 Merriam Drive
Merriam, KS 66203
Phone: (913) 236-6500
Branch Manager: Nate Reitz
Serving Western Missouri and Kansas








St. Louis Branch:
1250 Ambassador Blvd.
St. Louis, MO 63132
Phone: (314) 423-7005
Sales Manager: Tim Bay
Service Manager: Charlie Durbin
Serving Eastern Missouri and Southern Illinois