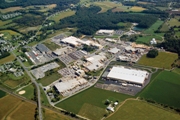 Click here to submit your information
Laboratory Technician
SHIFT TIMES:
1ST
JOB PROCEDURES
Testing of individual components of batteries.
Performing quality control tests.
Evaluating products, writing various reports, and performing basic electronic repairs.
Other responsibilities may involve: construction of test samples, performing a variety of different tests on specific batteries including life tests, explosion tests, short circuit tests, float tests, and capacity tests; the ordering of laboratory supplies and small test equipment.
Authoring and maintaining documents, which are contained in the quality system.