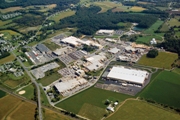 Click here to submit your information
Machine Operator
SHIFTS:
2ND
3RD
JOB PROCEDURES:

Operating, tending, and maintaining machines used in the production of lead acid batteries.
Reading specifications to determine machine adjustments and material requirements.
Following simple sequences for operational procedures on a computer.
Setting stops or guides to specified length as indicated.
Automatically or manually loading material into machine.
Observing machine operation to detect defects or malfunctions
Measuring work piece dimensions in order to determine the accuracy of machine operation.
Performing minor machine maintenance, including cleaning and oiling.
Assisting in setting up machine, stacking, marking, packing, and transporting finish work pieces.