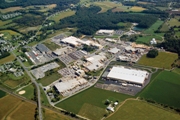 Click here to submit your information
General Manufacturing
SHIFT TIMES:
2ND
3RD
JOB PROCEDURES:
Loading, removing, or stacking different components in the battery manufacturing process.
Manually lifting or pushing different components to move them to specified location.
Visually inspecting materials and components against quality standards.
Measuring components or stacks of material, or weighing finished product.
Using fork lift equipment to move material.
Completing any required production documentation or records.